Attending Physicians at The Laurels of Mt. Vernon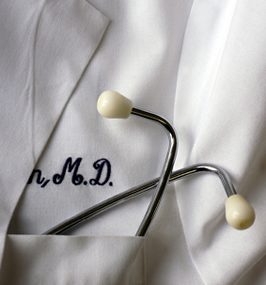 The Laurels of Mt. Vernon is very pleased that many surgeons and attending physicians follow their patients at our facility.
If your physician does not have admitting privileges, our Medical Director or other attending physician will be happy to oversee your care while you are staying with us. If you have any questions regarding your physician coverage, please don't hesitate to contact us at (740) 397-3200. We can assist you to ensure that you will have physician coverage.
The current list of attending physicians at The Laurels of Mt. Vernon includes, but is not limited to, the following:
Frederick Carroll, MD, Medical Director
Dr. Carroll has an extensive background in long term care. He was born in New Jersey, and raised near Philadelphia. He attended Medical School at The Ohio State University in Columbus Ohio and completed his residency at Riverside Methodist Hospital. Dr. Carroll is currently Board Certified in Internal Medicine. In addition to his affiliation with Knox Community Hospital, and his medical directorship of The Laurels of Mt. Vernon, Dr. Carroll also has a private practice located in Mount Vernon, Ohio. Dr. Carroll has a diverse knowledge of medicine and geriatrics, and has a known reputation for providing excellent service to his patients.
Kenneth Doolittle II, MD, Rehab Program Director
Dr. Kenneth H. Doolittle II, M.D. is the Orthopedic Program Director at The Laurels of Mt. Vernon. He is board certified in Orthopedic surgery. Dr. Doolittle has practiced in Knox County for many years, and is also a board member at St. Ann's Hospital, Mt. Carmel Hospital, and the New Albany Surgical Hospital. Dr. Doolittle is a very active member of the Mount Vernon community where he resides with his wife and children.
Robert Atwell, DPM
William Elder, MD
Bruce Miller, MD
Brent Nimeth, MD
Shailesh Patel, MD
Daniel Smith, MD
Jeffrey Spencer, MD